Hacked client LiquidBounce b1 for Minecraft 1.12.2
Hacked client LiquidBounce b1 for Minecraft 1.12.2
- one of the top hacked clients. LiquidBounce comes as a mod, so you can combine it with some PvP build, if you have one. By itself, this client is the most famous in the world. It is often used by youtubers, as well as regular users. It has a beautiful appearance of its main menu, as well as its other parts. With anti-cheats, it copes 100%, which will give You the opportunity to play with it even on the most secure projects.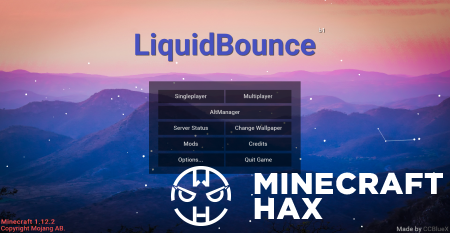 Appearance: 
The GUI menu opens on the right shift and has a simple but beautiful design that will give you maximum pleasure from using it. The functionality here is so huge that even the whole does not fit on the screen. Most of the features also have settings.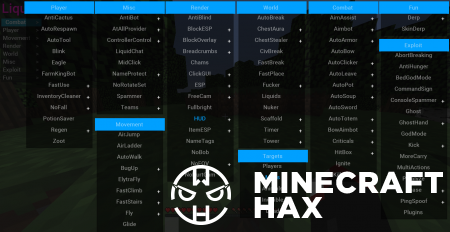 More:
The functionality of the local Alt Manager is simply amazing.  After all, in this client, you can not only save a list of your accounts to switch between them at any time, but also choose among them randomly, as well as simply change your nickname without saving it in the list.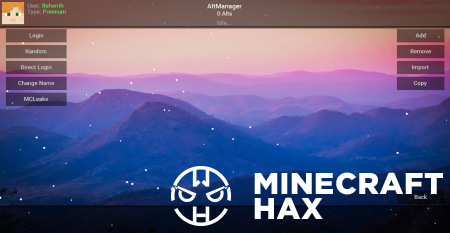 How to install Hacked client LiquidBounce b1 for Minecraft 1.12.2:
1. Download and unzip the archive using WinRar or Zip;
2. Install Forge 1.8.9;
3. If you have Minecraft open, you need to close it;
4. Click start, type %appdata%/in the search bar .minecraft/mods;
5. If you do not have such a folder, it must be created;
6. Transfer the file .jar with replacement close all Windows;
7. Log in to Minecraft, in the settings, select a profile called Forge;
8. Save it and then log in under this profile
Share with friends