Hacked client LiquidBounce b2 for Minecraft 1.12.2
Hacked client LiquidBounce b2 for Minecraft 1.12.2
- great hacked client made in the form of modification. In the previous article, we talked about
version b1
, so if you are interested in describing the appearance and other details, please go to that article.  But the minimum difference still appeared. The main menu now has a Realms button. I think you don't need to explain to anyone what it is. After all, realms is also available in the regular version of the game and everyone has probably already tried it out.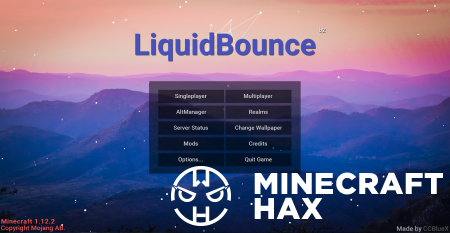 Appearance:
The appearance and visible functionality has not changed in any way. However, the technical part has changed significantly. Now LiquidBounce handles anti-cheats better, which will open up more different possibilities for You.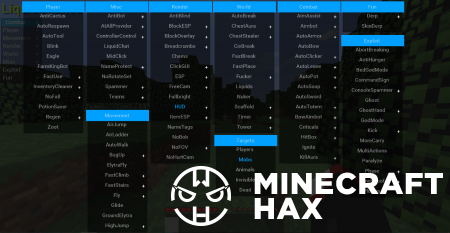 More:
What hasn't changed at all is Alt Manager. In General, it does not need to change anything. It performs all the required functionality for working with accounts quite well.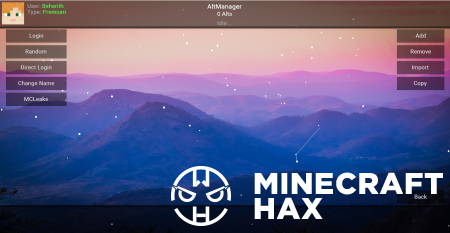 How to install Hacked client LiquidBounce b2 for Minecraft 1.12.2:
1. Download and unzip the archive using WinRar or Zip;
2. Install Forge 1.8.9;
3. If you have Minecraft open, you need to close it;
4. Click start, type %appdata%/in the search bar .minecraft/mods;
5. If you do not have such a folder, it must be created;
6. Transfer the file .jar with replacement close all Windows;
7. Log in to Minecraft, in the settings, select a profile called Forge;
8. Save it and then log in under this profile
Share with friends