Hacked client Liquid Bounce b68 for Minecraft 1.8.9
Hacked client Liquid Bounce b68 for Minecraft 1.8.9
- last article was just about the version of
LiquidBounce b67
. Therefore, if you are interested in a full description of the latest large-scale changes, we recommend reading the previous article. Today, we will notify you about small changes in the technical part.  These include changing the operation of some functions, as well as improving the work of various anti-cheat crawls, which expanded the capabilities of users, as well as opening several more servers where you can play without fear of getting banned.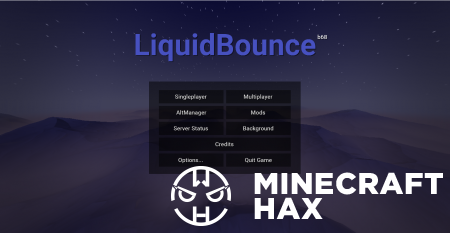 Appearance:
The GUI menu is still beautiful and opens to the right shift.  It also provides you with a lot of functionality and the ability to customize both the functions and the design of the menu itself.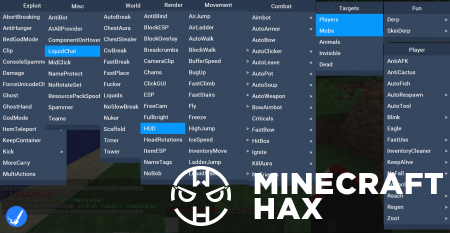 More:
Alt Manager hasn't changed either, even in appearance. You can also store your accounts in it, choose them independently or randomly. You can also change your nickname without saving it to the list.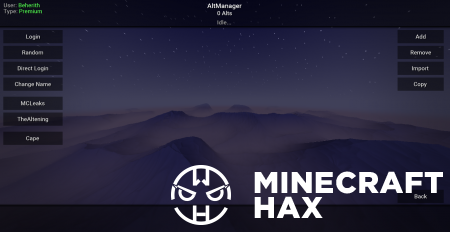 How to install Hacked client LiquidBounce b68 for Minecraft 1.8.9:
1. Download and unzip the archive using WinRar or Zip;
2. Install Forge 1.8.9;
3. If you have Minecraft open, you need to close it;
4. Click start, type %appdata%/in the search bar .minecraft/mods;
5. If you do not have such a folder, it must be created;
6. Transfer the file .jar with replacement close all Windows;
7. Log in to Minecraft, in the settings, select a profile called Forge;
8. Save it and then log in under this profile
Share with friends