Hacked client Liquid Bounce b63 for Minecraft 1.8.9
Hacked client Liquid Bounce b63 for Minecraft 1.8.9
- the best hack you can find. This hack is very different from others, and all because it is a mod that will not only better bypass AntiCheats, but also to combine it with a bunch of other useful mods. The design of this hacked client is very beautiful, but if you for some reason did not like it - You can always change it by clicking on the "Change Wallpaper". It is also worth noting that the data as actively developed and its updates always bring huge benefits to players.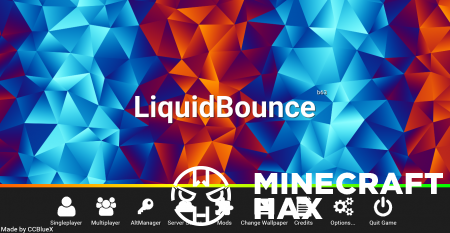 Appearance:
The menu GUI is also different from the others. And all because it has a huge number of functions, most of which have their own unique settings. Also it is possible to find a brush inside the circle, clicking on which You can fully customize the design of the cheat to your taste, which will add maximum comfort to the use of the cheat.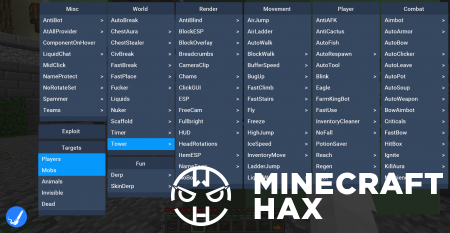 More:
Alt Manager here is also not the easiest. In addition to the fact that it is possible to save all your accounts and switch between them in the game, here You can also just change your nickname without saving it. To all this is to complement the integration with MSLeaks, which allows you to use other people's license accounts.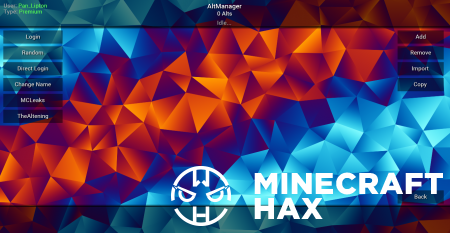 How to install Hacked client LiquidBounce b63 for Minecraft 1.8.9:
1. Download and unzip the archive using WinRar or Zip;
2. Install Forge 1.8.9;
3. If you have Minecraft open, you need to close it;
4. Click start, type %appdata%/in the search bar .minecraft/mods;
5. If you do not have such a folder, it must be created;
6. Transfer the file .jar with replacement close all Windows;
7. Log in to Minecraft, in the settings, select a profile called Forge;
8. Save it and then log in under this profile
Download hacked client LiquidBounce b63 for Minecraft 1.8 
Share with friends
Watch other versions of client