Hacked client SkillClient for Minecraft 1.11
Hacked client SkillClient for Minecraft 1.11
- again, the hacked client about which we have already written, but this is a version on a newer version of the game. Therefore, if the server on which you play does not support 1.8, then use this version of the client. And read about all its main features here:
CLICK
. However, this version also differs from the last one in that it copes with anti-cheats at times better. But this is obvious, because with the update of the game updated protection, which means that the rounds need to do better.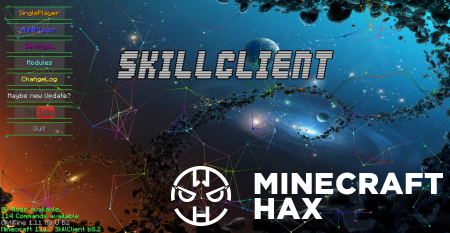 Appearance:
But the GUI menu remains unchanged from the word in General. However, you can still use it without discomfort.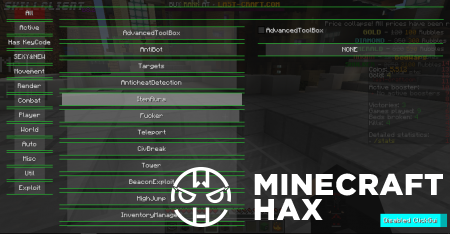 How to install Hacked client SkillClient for Minecraft 1.8:
1. Download and unzip the archive using WinRar or Zip;
2. If you have Minecraft open, you need to close it;
3. Click start, type %appdata%/in the search bar.minecraft/versions;
4. If you do not have such a folder, it must be created;
5. Transfer the file .jar with replacement close all Windows;
6. Log in to Minecraft, in the settings, select a profile called SkillClient;
7. Save it and then log in under this profile
Download hacked client SkillClient for Minecraft 1.8 
Share with friends
Watch other versions of client