Hacked client Celsum for Minecraft 1.8
Hacked client Celsum for Minecraft 1.8
- relatively good hacked client.  It has an interesting and even pleasing to the eye design of its main menu, as well as other elements. Its significant advantage is that it works even on weak PCs, which gives it a great advantage over other clients that are stuffed with various useless effects, because of which the system is loaded. With anti-cheats, he copes quite well, which will give You the opportunity to play on popular projects.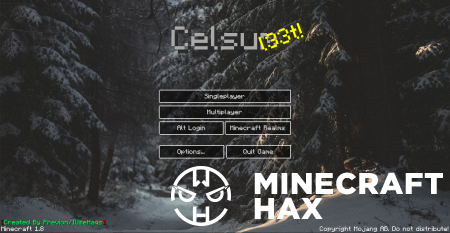 Appearance:
GUI menu is quite simple, but has most of the functionality that can be useful in any situation. Also in this menu you can find a bunch of settings that will give you the opportunity to adjust all the functions to your tastes.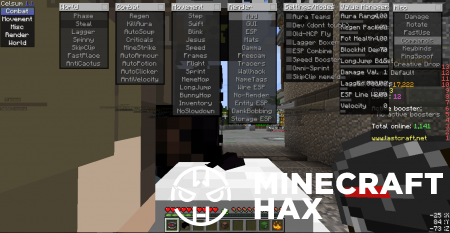 More:
Alt Manager will allow you to change your account directly in the game, but you can not save all accounts to the list here.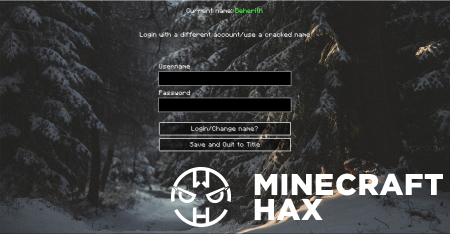 How to install Hacked client Celsum for Minecraft 1.8:
1. Download and unzip the archive using WinRar or Zip;
2. If you have Minecraft open, you need to close it;
3. Click start, type %appdata%/in the search bar.minecraft/versions;
4. If you do not have such a folder, it must be created;
5. Transfer the file .jar with replacement close all Windows;
6. Log in to Minecraft, in the settings, select a profile called Celsum;
7. Save it and then log in under this profile
Download hacked client Celsum for Minecraft 1.8 [attachment=107:celsum.zip]
Share with friends
Watch other versions of client