Hacked client Spooky for Minecraft 1.8
Hacked client Spooky for Minecraft 1.8
- little-known hack, which despite its low popularity can easily please all fans of foul play. Spooky combines the best of everything. So, for example, You may notice, right at startup, that the hack is very beautiful and has a very attractive design. The main menu looks like a space with gradient elements that perfectly complement each other. If you touch on the in-game mechanics, the anticheat it bypasses a little better than the average. This means that you can play with it almost anywhere, which gives You access to even the most popular projects. However, you should still play carefully.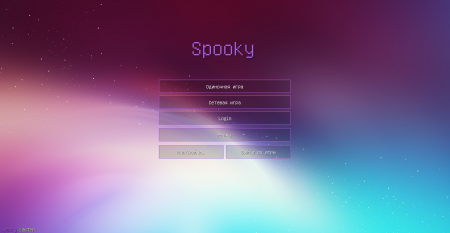 Appearance:
GUI menu, though simple, but looks very nice. If You think "It's like Flux", then relax. Yes, it looks like Flux, but is that a bad thing? - No. However, not Spooky crammed a lot of unnecessary functions as a Flux. Here only the most necessary and useful. The menu itself opens on the right shift.

More
:
The "Login" tab is an alternative for Alt Manager. Here You can change accounts as many times as you want, but you will not be able to create a list with them, and this is a no, but a minus.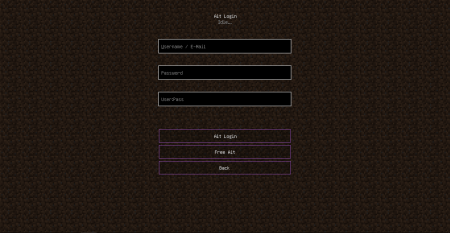 How to install Hacked client Spooky for Minecraft 1.8:
1. Download and unzip the archive using WinRar or Zip;
2. If you have Minecraft open, you need to close it;
3. Click start, type %appdata%/in the search bar.minecraft/versions;
4. If you do not have such a folder, it must be created;
5. Transfer the file .jar with replacement close all Windows;
6. Log in to Minecraft, in the settings, select a profile called Spooky;
7. Save it and then log in under this profile
Download hacked client Spooky for Minecraft 1.8 
Share with friends