Hacked client WolfRam 9.8 for Minecraft 1.8
Hacked client WolfRam 9.8 for Minecraft 1.8 
- perhaps the best hack in the period from 2017 to 2019. And all this is really deserved, as WolfRam showed that for a long time can not show the other hacks. It includes a huge number of features that are not only useful for PvP, but also for any other tasks, whether it is a simple survival on the server, or some difficult mini-game. The main menu looks quite nice, as it is completely custom and unobtrusive.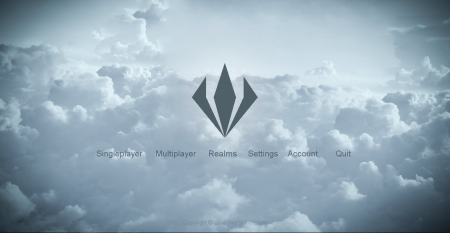 Appearance:
Its GUI menu opens on the left Ctrl and has very convenient controls. It has only 2 tabs. In the first tab, You can select the desired sections with functions, and in the second settings of the menu.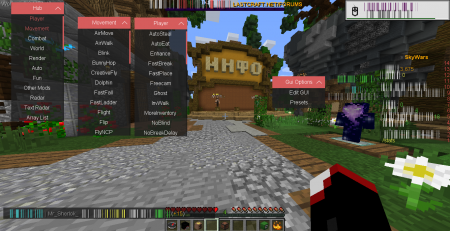 Show/hide text
More:
Alt Manager is designed in the same way as the main menu. In it You can create a list with accounts to switch between them in the game.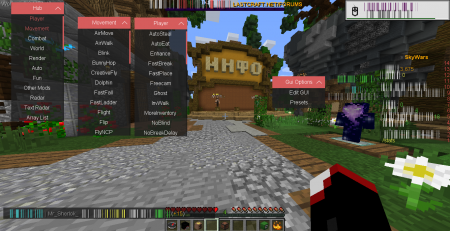 How to install Hacked client WolfRam 9.8 for Minecraft 1.8:
1. Download and unzip the archive using WinRar or Zip;
2. If you have Minecraft open, you need to close it;
3. Click start, type %appdata%/in the search bar.minecraft/versions;
4. If you do not have such a folder, it must be created;
5. Transfer the file .jar with replacement close all Windows;
6. Log in to Minecraft, in the settings, select a profile called WolfRam;
7. Save it and then log in under this profile
Download hacked client WolfRam 9.8 for Minecraft 1.8 
Share with friends
Watch other versions of client
1.12 / 1.11 / 1.10 / 1.9.4 / 1.8