Hacked client Nexus b12.2 for Minecraft 1.8
Hacked client Nexus b12.2 for Minecraft 1.8
- the latest, at the moment, version of this wonderful hacked client. It is ideal for almost everything, except for such trifles, which can not pay attention. Moreover, these little things are only in the main menu and the game itself does not affect. The design of the menu as a whole is not bad, except for the lack that all the animations in it are reproduced as if in 5-10 FPS and slightly strained by this. However, do not pay attention to it. Anticheat nexus does a great job, giving You the ability to play even on well-protected servers without fear of getting banned.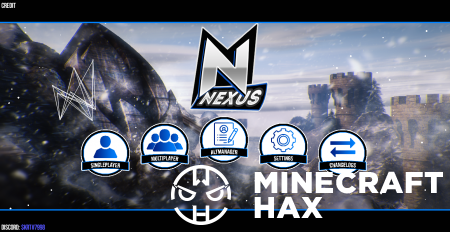 Appearance:
GUI menu is quite beautiful and has an extensive number of functions and settings to them. But it is worth noting that not all of them are convenient to configure. Also, if you click on the plus sign in the lower left corner, you can open some settings to help change the design and something else.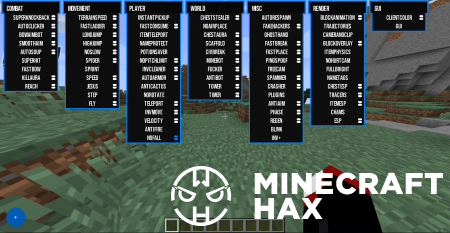 More:
Alt Manager here is the most common. The possibilities are also standard. Save a large number of their accounts, and switch between them in the game.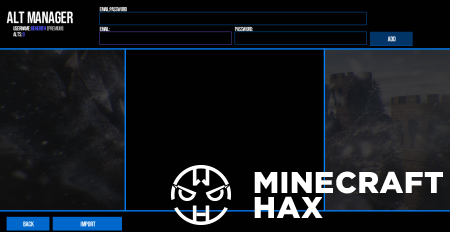 How to install Hacked client Nexus b12.2 for Minecraft 1.8:
1. Download and unzip the archive using WinRar or Zip;
2. If you have Minecraft open, you need to close it;
3. Click start, type %appdata%/in the search bar.minecraft/versions;
4. If you do not have such a folder, it must be created;
5. Transfer the file .jar with replacement close all Windows;
6. Log in to Minecraft, in the settings, select a profile called Nexus;
7. Save it and then log in under this profile
Download hacked client Nexus b12.2 for Minecraft 1.8 [attachment=42:nexus-b12_2-fixed-fonts-release.zip]
Share with friends
Watch other versions of client