Hacked client Deluge for Minecraft 1.8
Hacked client Deluge for Minecraft 1.8
- a great hacked client that combines all the best factors from other hacked clients. The design of its main menu is quite beautiful, but not perfect. It's intuitive to see what the usual icons on the right do, but not everyone will guess that Steve's head is Alt Manager. The client itself does a good job with anti-cheats, so You can use it even on the most popular projects. But do not forget that the probability of getting a ban is still there, so be careful.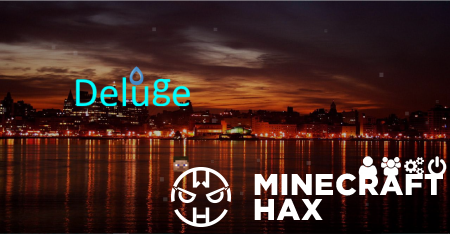 Appearance:
The GUI menu opens on the right shift and has a radial design. This will especially appeal to CS:GO fans. Here you will find most of the necessary functionality, as well as settings for it. To open the settings menu, simply swipe the cursor from the function itself to it "behind your back".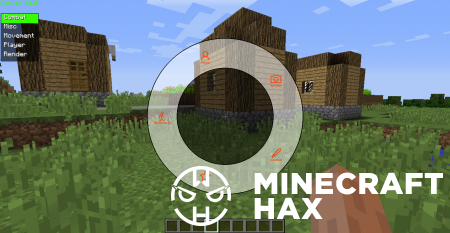 More:
As mentioned above - Alt Manager opens by clicking on the head in the main menu. In it, you can create a list with all accounts to change them directly in the game without closing the launcher.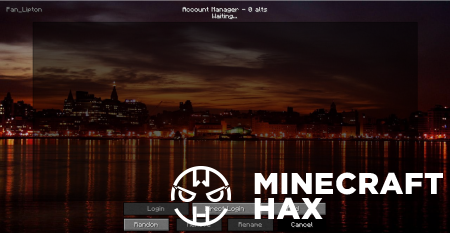 How to install Hacked client Deluge for Minecraft 1.8:
1. Download and unzip the archive using WinRar or Zip;
2. If you have Minecraft open, you need to close it;
3. Click start, type %appdata%/in the search bar .minecraft/versions;
4. If you do not have such a folder, it must be created;
5. Transfer the file .jar with replacement close all Windows;
6. Log in to Minecraft, in the settings, select a profile called Deluge;
7. Save it and then log in under this profile
Download hacked client Deluge for Minecraft 1.8 
Share with friends